I am Kili! Which Hobbit character are you? Find out here: http://lotrproject.com/quiz
Happy Birthday, Dean ♥ [1st December, 1976]
Shooting

Is female archery about to take over my feed? I blame you, Katniss.

Haha, no, don't blame her. Sure, book-Katniss was one of many that inspired my love for archery, but I think Legolas is more to blame. And is female archery a problem? I do historical/traditional archery and a bow was one of the few weapons a woman were allowed to use! It is not the wish to "be Katniss" that sends me to the archery range. It is the desire to use the weapon I love and have loved since I was a little kid and me and my cousins used to go out in the woods and make bows from branches!

Besides, it is not my fault that the Hunger Games has increased the intrest for archery amongst young women. I'm only glad my pictures are appreciated and that my sport is taken seriously. So what if female archers are flooding your feed! This is a sport for women as well and not all of us were inspired by Katniss!

Anonymous:
THERE'S 104 OF SUMMER VACATION AND SCHOOL COMES ALONG JUST TO END IT, BUT THE ANNUAL PROBLEM OF YOUR GENERATION IS FINDING A GOOD WAY TO SPEND IT. LIKE MAYBE BUILDING A ROCKET OR FIGHTING A MUMMY OR CLIMBING UP THE EIFFEL TOWER. DISCOVERING SOMETHING THAT DOESN'T EXIST, OR GIVING A MONKEY A SHOWER. SURFING TIDAL WAVES, CREATING NANO BOTS OR LOCATING FRANKENSTEIN'S BRAIN. (it's over here!) FINDING A DODO BIRD, PAINTING A CONTINENT OR DRIVING YOUR SISTER INSANE. (phineas!) -i can't fit anymore in-
i think some of those are aiming a little high
oh my fucking god what the hell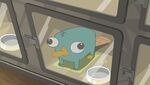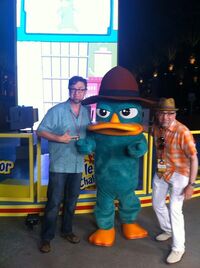 (Source: nirvanic-s)
stares at math homework
tbh i'm ready to give up when i start reading problems that don't give me any data
sherrybelmont
:
The thing about the moon is 10000x funnier when you know you used to RP Jack Frost. Speaking of—it's almost been a year!
oH MAN
MANNYYYYYY
fuck i really miss that kid sometimes like i'll be fine and bOOM i miss the good days